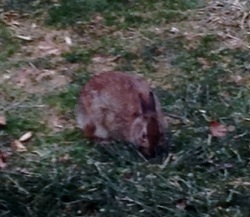 I started watching a show called Undercover Boss. CEOs of name organizations go undercover to see how life is for the employees, and to see what they can't see from the C Suite.

Great concept. The endings always rub me the wrong way--four highly worthy employees selected to receive capricious and sometimes odd bonuses. But overall, full of cool life lessons.

The last show I saw made me sit up, and gulp a little. A boss in disguise was talking to an employee. In almost every scene on each show, the employee at some point, for reasons sometimes hard to believe, starts sharing soul-searing life stories to this person they've known 45 minutes. Normally, the focus of the camera and the narrative is lasered on the employee's teary tale.

But this time, the boss, as he is telling his own fabricated past, suddenly stops, stricken. He is overwhelmed, realizing that his story is a complete hoax, meant to accompany his costume, but what he's receiving is as real as it gets.

So he breaks all the rules of the show and confesses. And it is all tears and hugs. Cool.

A year or so ago I started a nonfiction book on my experiences as a youth minister at Saint Joseph's Catholic Church in Pomfret, MD. You'll be hearing a lot about it here, if I have the nerve to be honest about this journey.

I am interviewing people that are opening their hearts and memories in part because they knew me one way, a long time ago. It is inevitable that people change over the decades since we knew each other, but if I am asking for the language of the heart, i am convinced I have to be willing to be a companion, not someone in disguise.

So I confess. I am an ex-Catholic. I chose to turn away from the Church when I found solace first in substances, then in a God as I understand Him. Sorry. Honesty time. Her. For me, Catholic teaching contains some real showstoppers, and I stand on the other side of an impasse, switching between angry and sad.

When it was just me, I had no issue at all with my form of spirituality. As a father of three kids, I find myself questioning, really questioning, my abdicated role as values-provider where religion is concerned.

Recently a wave of fresh air has fluttered the dusty heavy curtains of the Church, right at the time I've begun writing about a much different time, and people who, IMHO, were and are true saints. I am conflicted. While this ultimately may not be a blog worth reading, I feel it's a blog worth writing. So I'll try to keep an open mind.