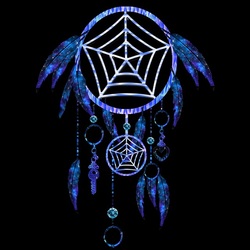 Father John Brady arrived at Saint Joseph's Catholic Church in Pomfret, in Maryland's Charles County, on the first of July, 1974. Though Father was an older priest, this was his first pastorate. He would be the lead (and only) priest for his small congregation. Saint Joseph's was founded in 1763. Long inhabited by tobacco farmers and a few prosperous merchants, Saint Joseph had endured a mostly quiet history under the guidance of the Jesuit order for nearly all of its existence.
On the afternoon of the Fourth of July, three days after he arrived, Father answered the front door of the rectory. Though the day was warm, he wondered if the heat had affected his mind. On the porch stood four Native Americans, in full regalia. Father nodded and smiled. They nodded back. No smiles.
"How can I help you?" asked Father Brady.
"We are four angry Indians," one began.He stepped forward. "This is my father, Turkey Tayac
[1]
. He is getting old. We've just come from Chapel Point. We were told we could have any burial site available, but we would have to
pay
for it!"The speaker was Billy Tayac.
The leader of the remnants of the Piscataway Tribe was born in Charles County in 1895, the same year that a certain Fulton Sheen was born in El Paso, IL. In addition to this coincidence, both men would later change their given names.
Father Brady smiles at the memory.
"Turkey and Billy, and two guys that'd just gotten back from Wounded Knee. They were all dressed up, feathers, peace pipe. That was my introduction to the Indians of Southern Maryland."
Billy continued. "Lord Baltimore took five thousand acres from our ancestors, and gave it to the church. He had no right to do that. So we have four demands. One is we want $1 million."
One of the visitors from Wounded Kneed explained that the Federal Government had just purchased 850 acres of land from the Society of Jesus (the Jesuits) of the Catholic Church for Piscataway Park.
"They paid two million dollars, and we demand half of that," There were several other demands, including that the Catholic Church abandon the Saint Joseph's property, and that Father Brady allow the Indians the use of the hall for meetings. Shaking off the incongruity of the request, Father quickly agreed to the use of the hall for weekly meetings.
Father Brady invited the four into the rectory. In the front room, they smoked a peace pipe. Shortly after the Indians left, Father Brady contacted the Provincial of the Jesuits, in Baltimore. The Provincial he spoke to agreed to come the following week, with a Jesuit expert on land affairs, from California.
Next: The Archbishop.
[1]
"Tayac"
is the Piscataway word meaning "Emperor" or "ruler of all the chiefs."